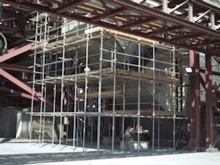 CIT S.r.l. offers a vast series of services that finds application both in the ordinary maintenances and in those extraordinary. An important element is given by a notable storage of scaffolding materials that to the necessity can be used for own necessities or to application rented e/o date in work for any application field.
The study of sector allows to offer both the classical products and those more innovative to the demands of the client without neglecting the safety criterions that distinguish CIT S.r.l. and put in prominence the professional dowries of CIT S.r.l..

Activity performed with scaffoldings type: fixed TEN-DAL comprehensive of metallic tables, trap doors and staircases of access; multi service SM-8; pipe and joint ortogonale concession DALMINE.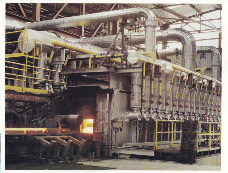 Equipped of proper shop, CIT S.r.l. plans and realizes products of plumbing of the most complex engineering. The constant study of the insulating products in commerce make CIT S.r.l. the brand that can offer the Top of the products in base to the real demanding of the client. So CIT S.r.l. has acquired great professionalism in the petrochemical establishments, chemical, thermoelettric, but it is able to also offer own service in hospital environments, civilians and public.

Performed activity: insulation removal of ceramic fiber, wool of rock, etc.; insulation of ceramic fiber, wool of rock both ordinary maintenance that new; disassembly, processing and assembly of plates: galvanized, steel and aluminum for finishes of any dimension, typology and thickness.