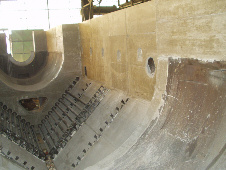 Already strong in the housebuilding civil, that smaller and in the constructions/restructurings, today CIT S.r.l. is specialized in the industrial building, both in the ordinary maintenance and in that extraordinary. Using material to the state-of-the-art it is able to take back deteriorated structures, from the protection of the iron to the restoration of the beton with the use of mechanics tools of lifting or with aerial scaffoldings, peculiarity of excellence in the maintenances of fireplaces and chimneys.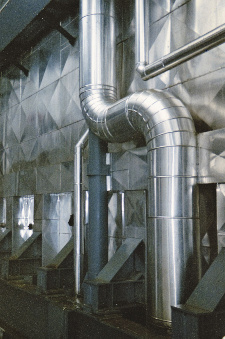 One of the important activities of CIT S.r.l. is the maintenance and the construction of industrial plants, in relationship to the use of refractory, insulating and antacid products.

The offer varies from the planning to the work force, from the supply of the materials to the supply "keys in hand", thanks to the collaboration with the greatest producers of refractory materials. The many exchanges of informations with the own partners and the continuous studies, that CIT S.r.l. does with own staff, do that CIT S.r.l. is always able to face with quickness and professionalism any submitted application ensuring punctuality and precision in the interventions.Execution works on: rotating industrial ovens, tunnel, modular, vertical ovens, mortar ovens, ovens at times plain, curves and suspended, glass ovens, ovens to push type longerons of preheating, ovens of fusion aluminum, lead, copper, zinc, ovens of incineration, ovens and petrochemical boilers etc.